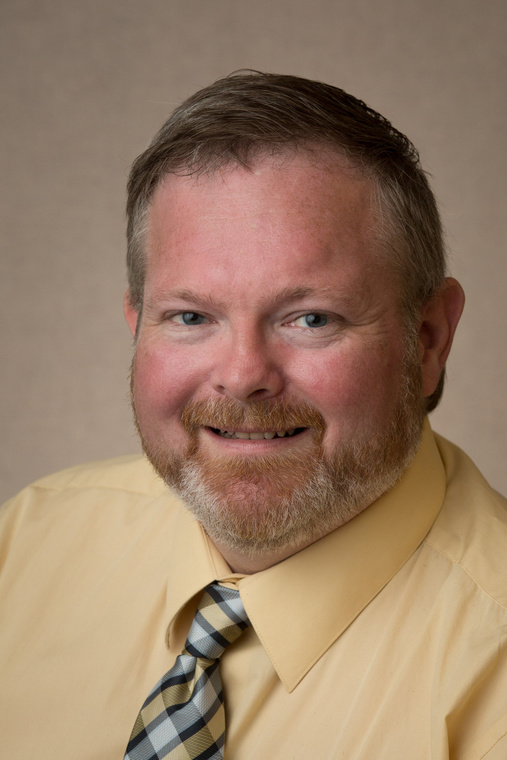 Engaging youth in cybersecurity

Q&A: Jamie Rees,
ICTC's National Cyber Security Leadership Council on Youth and Education, Chair

The Information and Communications Council (ICTC) believes that preparing the next generation of youth for today's evolving IT landscape is the key for establishing and maintaining Canada's competitive advantage. CSO Digital advisory board member Jamie Rees is the chair of the cyber security leadership
council and outlines why engaging and immersing Canadian youth in cybersecurity and security best practices is vital.
Why a youth-focused program on cybersecurity?
A few reasons really; we've been hearing a lot about the shortage of skilled resources in the cybersecurity space. Recent ICTC surveys show 1 in 4 ICT professionals in Canada require cybersecurity skills now and that number is growing. In Canada, cybersecurity job growth averaged 9.2% in 2014-15, compared with 0.7% for all other occupations. ICTC estimates the number of employed cybersecurity professionals in Canada will grow by 20% through 2019. Canada needs to provide the next generation with the skills necessary to defend our industries, governments and businesses.
We are only going to see more technology come online. Billions of sensors and devices in the Internet of Things, things we haven't even dreamed of yet, will need to be designed and implemented securely. Who's going to dream those things? The youth are the next wave of innovators, entrepreneurs and solution providers. We need to foster curiosity, problem solving and exploration. If we can encourage students to pursue careers in cybersecurity and other science, technology, engineering and mathematics disciplines that is a good step in the right direction.
This goes beyond careers directly involved in cybersecurity that students may be interested in. Increasingly organizations are making cybersecurity awareness a mandatory aspect of every job. The initiatives the council is undertaking will benefit those students who are looking into legal, human resources, law enforcement, business analysis etc. to be better prepared for the workplace.
Based on experience with other programs, like the Focus on IT (FIT) program that operates in high schools across the country, we know that working with educators and youth is a good way to spur interest and a great time to start building skills that will benefit the students, their own future startups or employers. The council is working on ways to engage youth. Helping them understand the need, providing opportunities to learn the skills necessary, and to help them to identify the roles they can play to secure our systems is a very powerful set of goals.
What outcomes is the council working toward?
The council is a mix of great cybersecurity-focused people from across both the nation and industry verticals, combined with a larger group including educators and the people at ICTC. It is quite an undertaking but one everyone has jumped into wholeheartedly. We're all excited to be sharing our experiences and thoughts on the key challenges and opportunities in the realm of cybersecurity and in particular the roles of youth, teachers, government and industry.
Something that is already available is a turnkey youth series program for delivering a day of cybersecurity skills learning for secondary school students with hands-on, interactive learning about cybersecurity and the skills needed to safeguard our privacy and protect the integrity of Canadian organizations. During that day students will hear from cybersecurity professionals about the value of cybersecurity roles, issues facing Canada and how they can get involved. Rather than lectures though, the majority of the time is hands-on learning of skills delivered in a fun and interactive way; a defense game. The pros will be there to mentor and chat with the students as the defense game is played. It is a much more interactive and memorable event that way. We want to impart skills and inspire some youth to take a closer look at the career paths.
I mentioned ICTC's FIT program earlier; the council is working to include cybersecurity competencies in that existing national program. So students will be able to leave school with a nationally recognized certificate marking their cybersecurity achievements. That will be a head start into further learning and career choices. Again — looking to impart skills and inspire youth, but spread across the high school years rather than the one day event.
What is CyberTitan?
For me CyberTitan is the most exciting part. This is something I wish was around when I was in school. Earlier this year the ICTC and the US Air Force Association partnered to launch a Canadian National Cyber Defense Challenge for high schools modeled on the AFA's CyberPatriot program; Canada's version is CyberTitan. CyberPatriot is a huge success, growing from 8 teams in Florida to over 3300 teams in the US. Of course, Canada is different in size and demographics, but building from Sisler High School in Manitoba, which qualified for the CyberPatriot finals in 2015/16 season, we hope to see a similar rise in involvement of Canadian teams in the coming years.
A team in this program is 2-6 competitors, a coach, perhaps a technical mentor. It's a defense game so the competitors are given a purposely weakened virtual system that they load up and take efforts to harden, to make more secure. Every right move earns points, so the more secure the image is when time is up, the higher in the standing that team will be. The competitors are on their own to make the fixes during the competition time but like any competition the coaches and mentors have to be involved early, training and teaching and getting the knowledge of where to look for issues ingrained in the students. Dare I say skills and inspiration again? This time via international competition and attention, seasons, championships, gold medals — the whole deal.
How can people get involved?
There is room for people to help in many ways. Student, parents, teachers, school administrators and cybersecurity pros can all be involved. Visiting www.cybertitan.ca will provide a lot of info on the program, or they can visit www.focusit.ca for more information on the FIT program. Sending an email to cybertitan@ictc-ctic.ca is also a good way to get in touch if interested in volunteering as mentors or launching a CyberTitan team or holding a skills day. Anyone is welcome to contact me on social media and I will help find the right person to talk to.