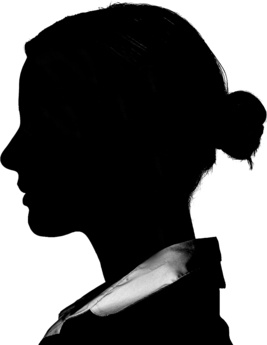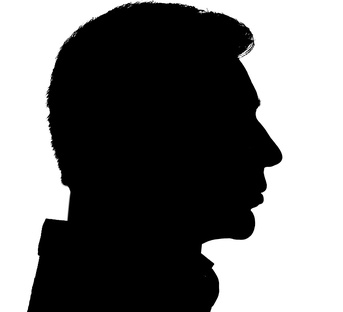 Passing
the
torch
MISA/ASIM Canada bids a tearful goodbye to a pair of giants
By Eric Emin Wood
efore there was MISA/ASIM Canada, there were its five divisions: MISA Ontario, MISA BC, RIMQ, MISA Prairies, and MISA Atlantic. And before there could be MISA Prairies or MISA Atlantic, there was Chris Fisher and Maurice Gallant.

In the type of coincidence journalists dream of, Fisher, the City of Regina IT director who was instrumental to the founding of MISA Prairies, and Gallant, the City of Fredericton's director of Information, Improvement, and Innovation who was equally instrumental to the founding of MISA Atlantic, both retired on Jan. 31, 2018.
There are other coincidences too: Both men are 60, with specific plans for their post-municipal IT years; both spent 20 years with their respective cities; and both, when contacted by Municipal Interface, insisted their stories weren't worth sharing and suggested reaching out to the other, who they promised had a far larger hand in developing MISA today.
"The things that Maurice did in [Fredericton] were things that municipal IT workers across Canada wished they could do," Fisher said of Gallant. "Not only was he huge in pulling together MISA Atlantic, he was an expert at bringing together vendors from across the private sector and other parts of government – and a real pleasure to work with too."
For his part, Gallant called Fisher "a major player in the MISA family for many years," and was pleased to learn he was being recognized as such.
From Ottawa to the Atlantic
One reason Gallant might have been an expert at collaborating across multiple levels of government was the decade he spent in Ottawa, as the Conference Board of Canada's IT director, though when asked why he traded the private sector for public he admits he wasn't prepared for the challenges that lay ahead.
"The reality is that I didn't have a good understanding of how complex a municipality was at the time," Gallant says. "We're complicated organizations, in 100 different businesses, with drivers yanking us in every which direction. To be honest, if I had understood that, I might have been scared off."
Gallant first joined the City of Fredericton's IT division in 1997, back when "managing IT was basically getting personal computers on peoples' desks and installating a rudimentary network," he says.
Though both the IT team and his initial management position started small, Gallant's job – IT manager – eventually grew to encompass the position of CIO, all IT corporate communications management, the city's business process improvement and 311 initiatives, and even its emergency services telecommunications center and 911 services.
"It's a difficult balancing act," Gallant says. "You need to make sure that you're using the resources you're given in the smartest possible way."
Gallant's tenure as Fredericton's CIO has hardly lacked achievements: Among them were leading roles in creating e-Novations ComNet Inc., a City of Fredericton company which led to the creation of GoFred, a low-cost city-wide fibreoptic network that contributed to New Brunswick being recognized for offering the fastest broadband in Canada in 2016.
"Municipalities throughout Canada are struggling to receive enough funding to do the work they need to, oddly enough as the government tends to download more duties to the municipal sector," he says. "But over the years, we've been able to improve our efficiency. [Both the foundation and the network] made a big difference in terms of our ability to apply the right resources to the right tasks."
As for MISA, Gallant recalls joining the organization in the early 2000s, by attending events organized by past stalwarts such as Debbie Barrett, Peter Bennett, Roy Wiseman, Harry Turnbull, Kathryn Bulko, Per Christensen, and Chris Fisher, to name but a few.
"These leaders were really inspiring," Gallant says. "Any magic I might've learned basically came from watching what those guys did and trying to emulate them."
And while MISA Ontario had been established since the mid-1970s, followed two decades later by MISA BC in 1994, Gallant was able to witness firsthand to the 2002 creation of MISA Prairies – co-shepherded by none other than Chris Fisher – and began to think Canada's Atlantic region might benefit from following its example.
"I reached out to my colleagues in Halifax, in St. John's, in Moncton, in Saint John and in smaller centres," he says. "Slowly but surely, we arrived at the creation of MISA Atlantic."
Since helping establish the chapter in 2003, Gallant has held multiple positions with MISA Atlantic, including secretary, treasurer, vice-president (most recently since 2017), and chapter president, most recently between 2013 and 2016, in addition to serving on the MISA/ASIM Canada board. He even served as the national association's president between 2010 and 2012, and helped organize its first annual CIO Summit in 2011.
"Being part of the MISA family has just been tremendous for my career, and I hope that my successors at the City of Fredericton will continue to see MISA Canada as an excellent networking opportunity, learning opportunity, and opportunity to collaborate with great folks from across the country," he says.
As he retires, Gallant says that he and his wife Denise are looking forward to "the next chapter," one hopefully punctuated by travel and home improvement.
"My wife and I are still young," he says. "We still have a number of things that we want to do, so we're just going to try and do a little more of them. Our families are in the Moncton area, so there may also be a move in the next year or two."
Gallant also says that he looks forward to seeing where MISA Atlantic's new leaders, City of Moncton CIO Ryan Sorrey, and his replacement, City of Fredericton corporate systems renewal manager Valerie Kelly, steer it next.
"I think at a certain point, it is time to pass the baton onto the next group," he says. "The time was right, and there was new leadership waiting to have their turn."
Writing a graceful exit
Chris Fisher, meanwhile, can look forward to literally writing out his future as he steps away from his twin positions as MISA's western representative on the Public Sector CIO Council and the City of Regina's IT director, a job he's held since November 1997.
Like Gallant, Fisher entered municipal IT from the private sector: Before joining the City of Regina, he spent 20 years in the IT trenches, first in postsecondary education, then in the oil and gas industry.
Fisher's road to presidency of the chapter he helped bring to life was also more straightforward than Gallant's, though much slower.
"Everything was so secretive in the oil and gas industry," Fisher tells Municipal Interface. "And you couldn't tell anyone what you were doing or share anything because it was all a competitive advantage. Going from there into the municipal world, where the hallmarks include collaboration and nimbly making do with very little, was really refreshing."
It was at his first Lac Carling conference, a yearly gathering of Canada's various levels of government trying to collaborate on high-priority pan-Canadian IT initiatives, that Fisher met several representatives from other cities who spoke highly of MISA and convinced him that Regina should be communicating and collaborating with its municipal counterparts across Canada. Before helping found MISA Prairies, Fisher signed up the City of Regina for MISA Ontario.
"It was at a Lac Carling conference in Saint-Sauveur, Que. that we first talked about creating something called MISA Canada," he says. "And we realized that in order to have a successful umbrella organization representing Canadian municipal IT issues with vendors and other levels of government, we needed a stronger voice and presence across Canada instead of just within B.C. and Ontario."
Consequently, Fisher would later join the delegation, led by the late Peter Bennett and joined by representatives from Alberta and Manitoba in addition to Saskatchewan, that met in Calgary to create MISA Prairies in 2002, and was also involved in creating MISA/ASIM Canada in 2005.
"There was already a committed group of mid-sized cities in Alberta – Lethbridge, Medicine Hat, Red Deer and St. Albert – who were meeting regularly," he says. "Their willingness to join and become champions inside MISA Prairies was crucial. Also, MISA BC gave us $10,000 in seed money to get established in our first year."
Fisher and Kevin Peacock, the City of Saskatoon's IT director, were also involved in the creation of MISA Canada in 2005. Peacock became its first president.
Fisher began in member communications with MISA Prairies, under Bennett as president and Georganne Dupont as vice-president. But when Bennett passed away in 2005, Dupont rose to the occasion as president and Fisher followed suit as vice-president, a position he retained until 2009, when Dupont herself changed jobs and Fisher assumed the mantle.
Fisher's most long-lasting MISA achievement might be creating, along with Saskatoon peer Peacock, the Peter Bennett award, given annually to a municipal IT employee who embodies its namesake's spirit of exemplary leadership and commitment to going above and beyond in their role.
"(Bennett) was a really big influence on me because he embodied what MISA is all about," Fisher explains. "He was from Winnipeg, which has almost 700,000 people, while Regina has 200,000, and he was treating us like equals and sharing everything he had."
"Initially it was just going to be an award from MISA Prairies," Fisher continues. "Then MISA Canada decided that he was such a big part of the association and such a great example of what we strive to do that we should offer it Canada-wide. Kevin and I traveled to Winnipeg and presented it to [Bennett's] widow at a City Council meeting."
As past president of MISA Prairies, Fisher says his fondest memory is the first MISA Prairies conference held in Yorkton, Sask., while his greatest achievement has been serving as MISA Canada's Western Canadian representative on the Public Sector CIO Council.
"That's been really rewarding for me, because that council features CIOs from the federal government, every province, the Territories and our three municipal reps working collaboratively," he says. "Not just cities talking – all levels of Canadian government actively working on shared priority IT initiatives."
Yet Fisher insists that in MISA circles, he's known best not as the Chris Fisher who helped start MISA Prairies or MISA Canada (though Gallant insists that Fisher deserves credit), but as Chris Fisher, author of slice-of-prairie-life novels including Sun Angel, Voices in the Wilderness and Third and Long– all of which, he notes, have been given away as "presenter/speaker" gifts at MISA conferences.
"I've always been a writer on the side, but knew I could never make a living at it," he says. "Now that I have a pension, I wanted to see if I could do it full-time."
Meanwhile, as the City of Regina's IT director, Fisher is proudest of his push to implement Office 365 in 2013, when Regina became the first municipality in Canada to do so.
"It was a big risk at the time," he says. "A lot of cities and provinces weren't doing it because they were concerned about it being in the cloud, and where the data was being stored."
Even at his day job, however, Fisher says some of his greatest memories involve the many MISA members who, like former Region of Peel IT director and Municipal Interface columnist Roy Wiseman, or the City of Nanaimo's former IT Director Per Kristensen, provided the city of Regina with more information, time, and advice than it could ever give in return.
Their support illustrated one of MISA's greatest features, Fisher says: That representatives from larger municipalities, such as Fredericton's Gallant, were always eager to help their small-town counterparts.
"I always wished I had his charisma," Fisher says of Gallant. "He was funny, always catching on to jokes. It was a pleasure collaborating with a natural leader like him."
When asked to comment on Fisher and Gallant's retirement, former Peel Region IT director and Municipal Interface columnist Roy Wiseman offered this fond memory:
"I first met Maurice Gallant in the late 1990's, when he invited me to an event that he had organized in Fredericton to speak on Peel's Public Sector Network. Maurice would build on what he learned at that event to create the City Owned e-Novations Corporation, Fred-eZone and put Fredericton at the head of the class in Canadian municipal networks.
"It was Maurice's passion that breathed life into MISA/ASIM Canada in its early years. As our second president, he took a struggling new organization that lacked clear purpose in relation to our long established chapters – and set out a vision and plan that led us to where we are today."
"In the formative years of MISA/ASIM Canada at the Lac Carling events, Chris Fisher was the quiet and thoughtful one in the room, not saying a lot but wielding huge influence whenever he did have something to say. With Chris, it was never about him. I had known Chris for years before finding out that he was a successful and published short story author. If you haven't read his "The Road Les Traveled", get it now. It is touching, funny and stays with you long after you finish – a classic of Canadian short fiction from one of our own."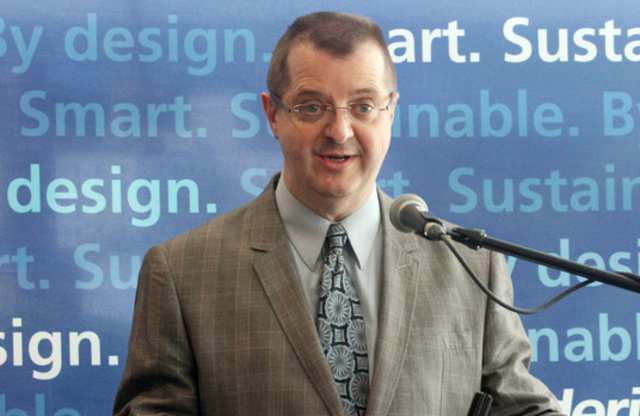 When asked to comment on Fisher and Gallant's retirement, SWIFT CEO Geoff Hogan offered the following:

"Maurice and I got to know each other when Maurice was president of MISA Canada and I was president of MISA Ontario in 2011. We negotiated new terms surrounding the participation of MISA Ontario in MISA Canada at the 'Windsor Summit' facilitated by Harry Turnbull over a family-style dinner. The notes that were taken on a napkin that evening set the stage for a new chapter in MISA Canada's evolution. Maurice was passionate about MISA Canada, and was and always is a gentleman. He will be missed.

"Chris Fisher - what can I say? He just has a wonderful wit - always a disarming comment to make a tense situation easier, and an unparalleled dedication to MISA and the PSCIOC. I look forward to reading more of his work now that he has more time."